Be your own kind of beautiful ..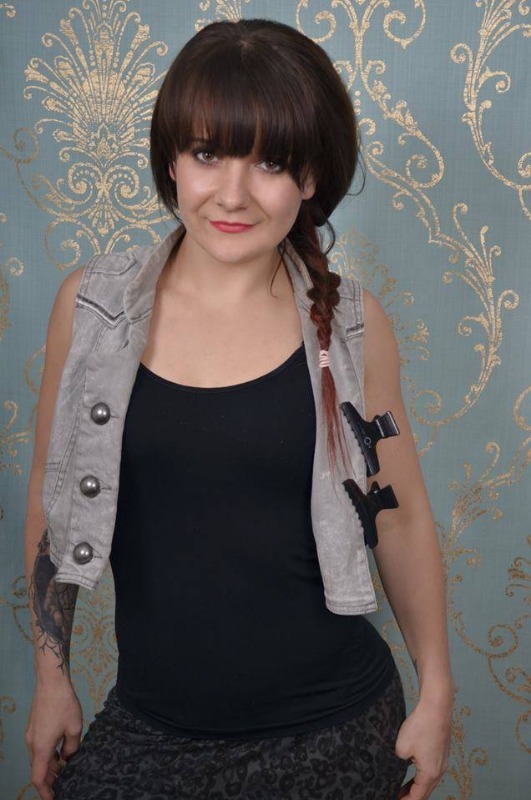 Hi I'm Hayleigh Louise professional free lance make-up artist from the South yorkshire area i work from my home makeup room as well as mobile . I have over 10 years with in the make up hair and beauty industry . So a little about myself ,I qualified over 8 years ago at Retford international collage with highly talented tutors such as Jennifer lenard such a inspirational woman and have been doing make up and hair styling since on and off set .
I don't see what i do as a job its a life style to me making people happy and smile and feel beautiful inside and out weither it be on a photo shoot or their wedding day is the most immense feeling in the world . I have work alongside a friend of mine doing hair and make up for her shows

http://www.secretsoftheboudoirburlesque.com

which are now a full blown show throughout Yorkshire she is such a amazing young lady to have created such a sell out stage show in 6 years . Recently i have been working with various photographers in and out of studio in front and behind the scenes on shoots .
Doing stuff from glamour to nude art which is a favourite of mine personally I cant see anything more beautiful than the natural body and the way it was formed . I also work alongside a good friend Lydia rachael in the make up and hair industry we trained together and work on bigger bridal parties together so there is always someone on hand if the other person is booked up . If there is anything you would like to ask please feel free to email me [email protected]